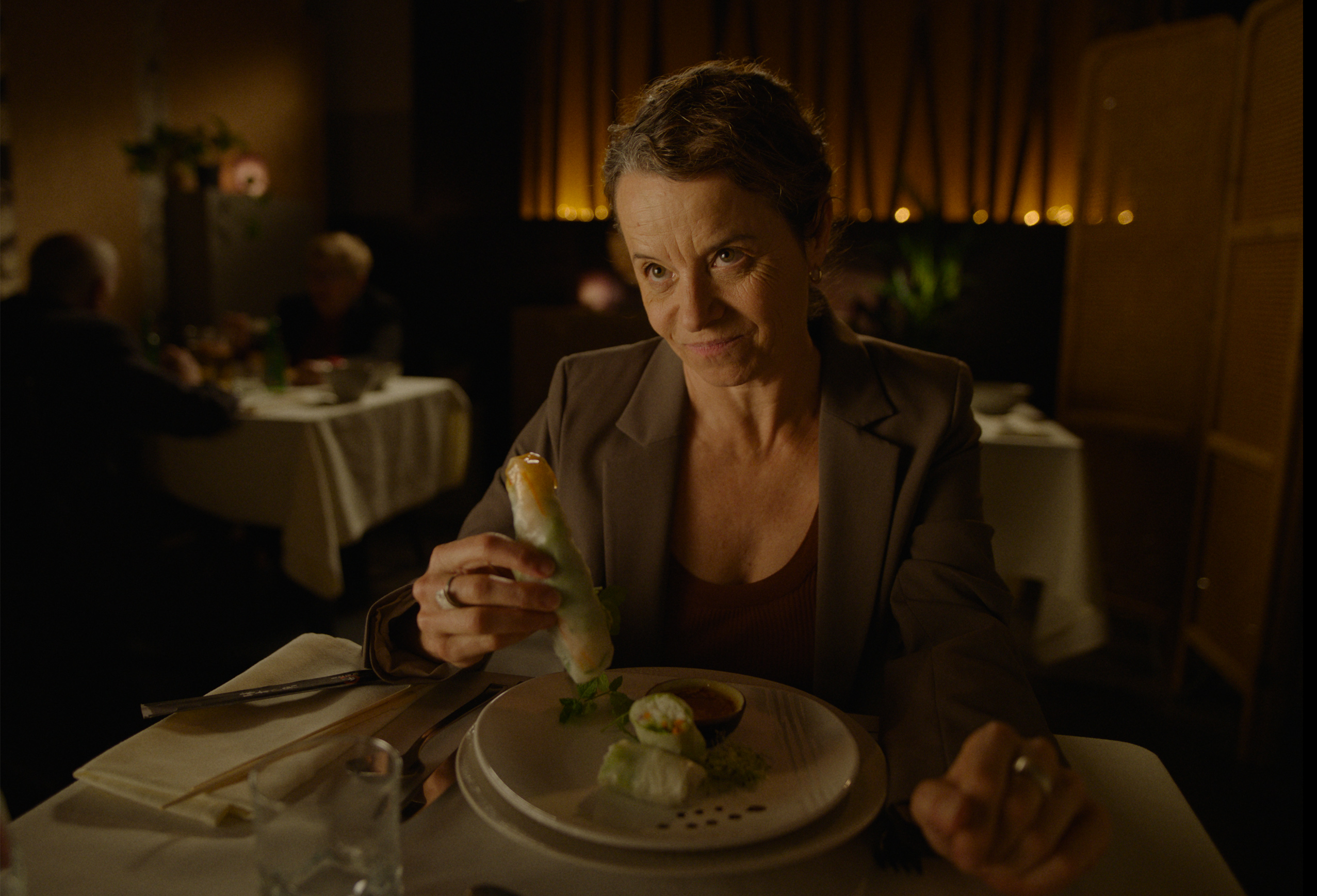 Synopsis
A man and a woman have an emotional first date in a restaurant, for their encounter to take an unexpected turn.
Franka and Greg, a French woman and an Irish man in their 50s get ready for their first date. They are anxious and try their best to hold their nerve. However, once they meet, things calm down, and an honest, vulnerable, and moving exchange of secrets, confessions and profound truths follows. They are clearly immensely compatible and a great match. But at the peek of their meeting, something changes. It turns out that they are not strangers.
Cast/Mit
Sophie Langevin
Stephen Hogan
Szenario
Bild
Musik
Trailer und Fotos
Date Night - Bande-Annonce
Gintarė Parulytė
Gintarė Parulytė is a Lithuanian-born actress and filmmaker from Luxembourg. After having worked as an actress in both national and international theatre- and film productions, she turned to filmmaking and brought projects to fruition that have all been selected to film festivals across the globe. Always searching for the truth, the personal, and the intimate, she yearns to talk about all things uncomfortable, awkward, and absurd, with the hopeful wish to make people feel less alone, more mindful, and more connected.