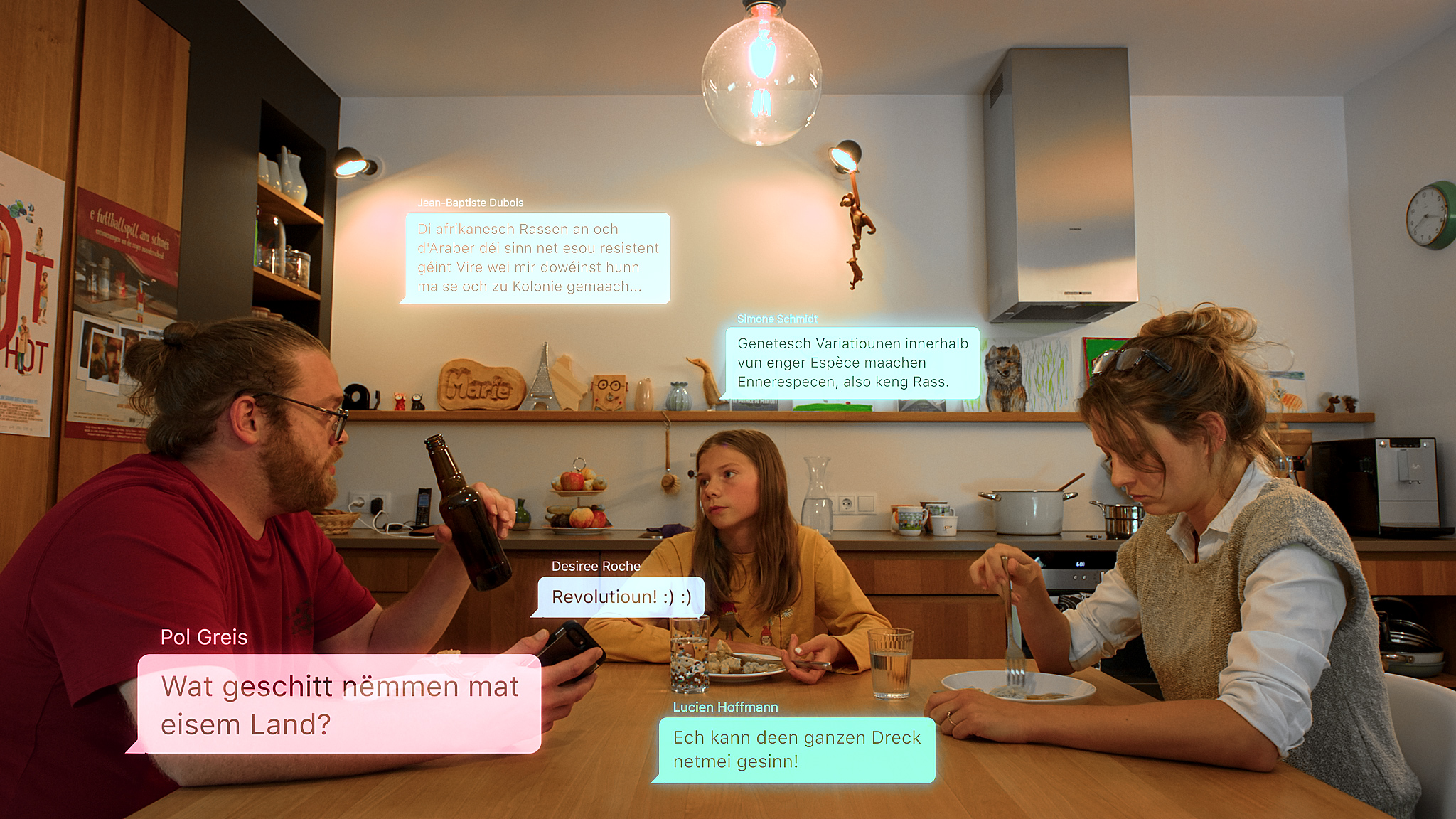 The Inside of the outsider : Carlo
Courts-métrages
2022
11 min
Laos
Synopsis
Carlo a une famille, un travail, une maison. Carlo aime écrire des commentaires sur Internet.
Carlo est un homme très normal… Le film fait parti de l'anthologie luxembourgeoise « The Inside of
the Outsider » sur la radicalisation.
Scénario
Image
Son
Production
Bande annonce et photos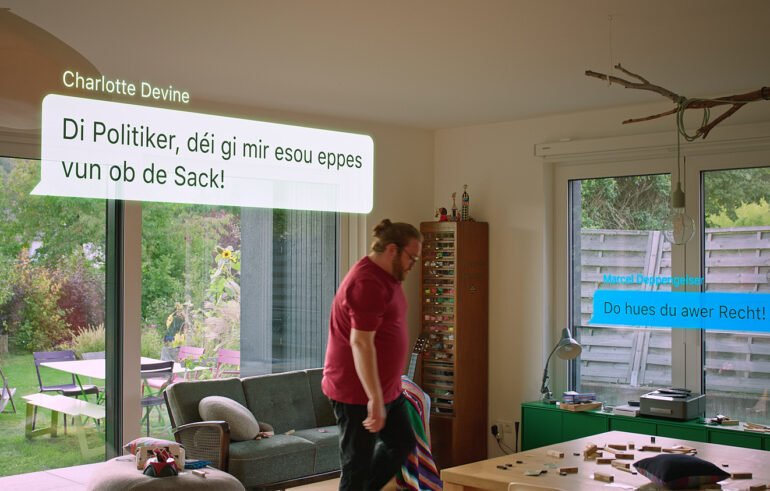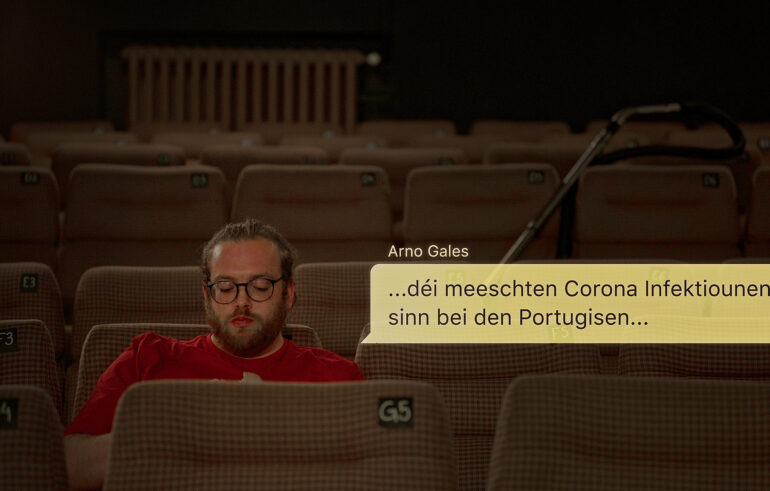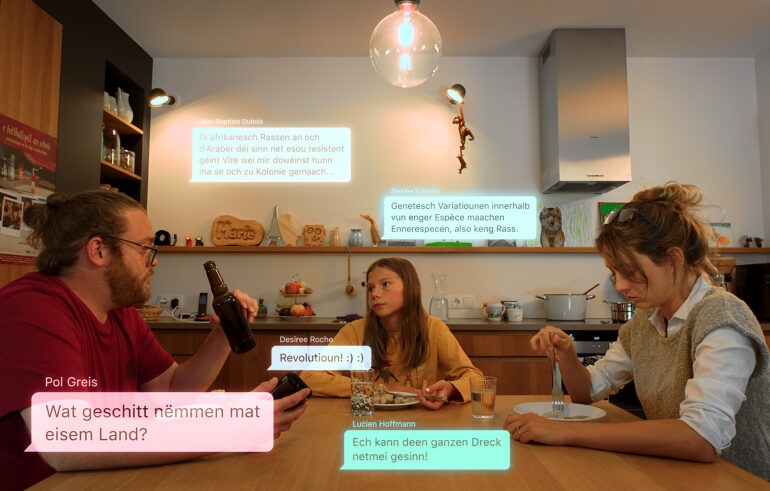 Lukas Grevis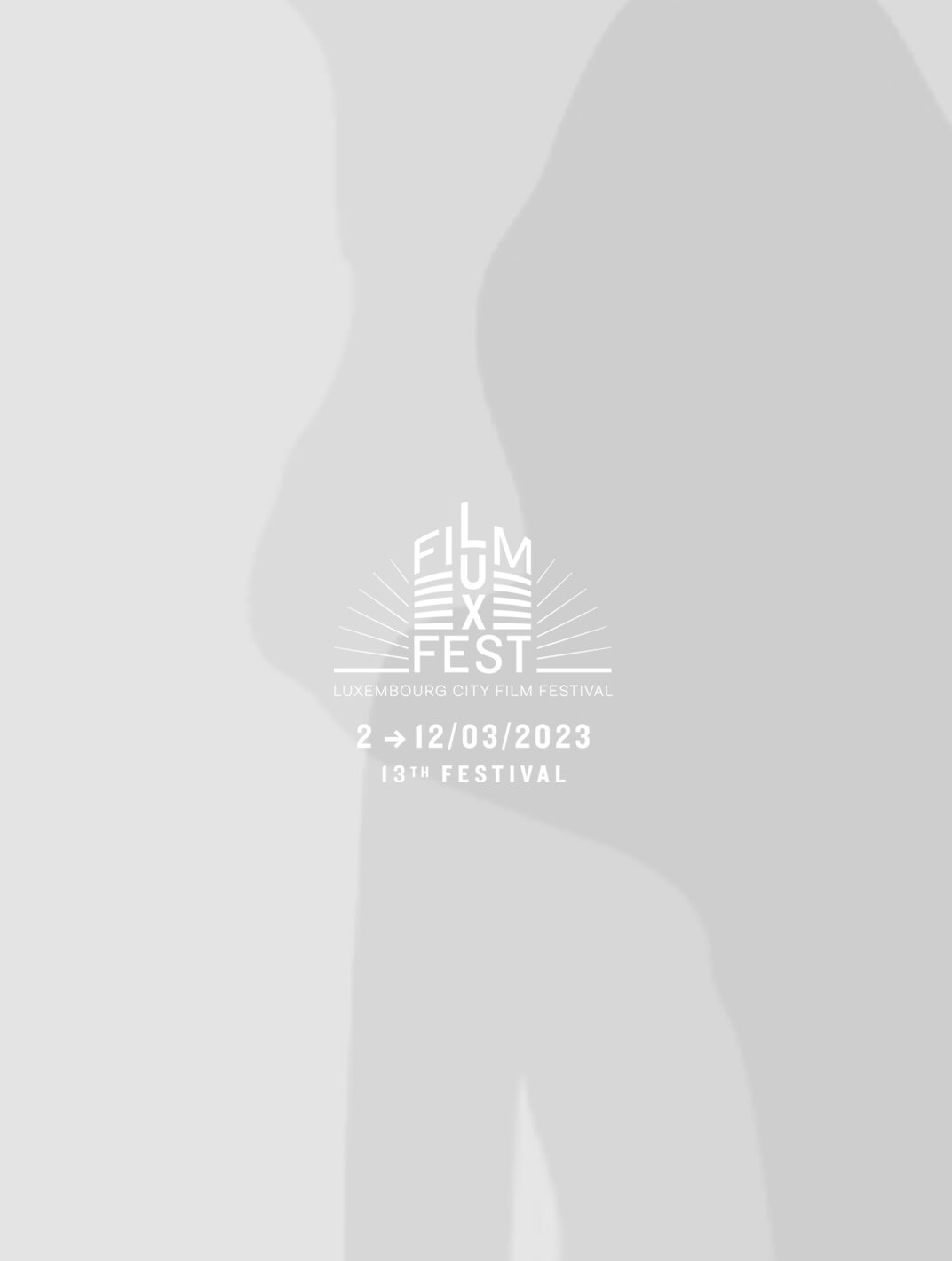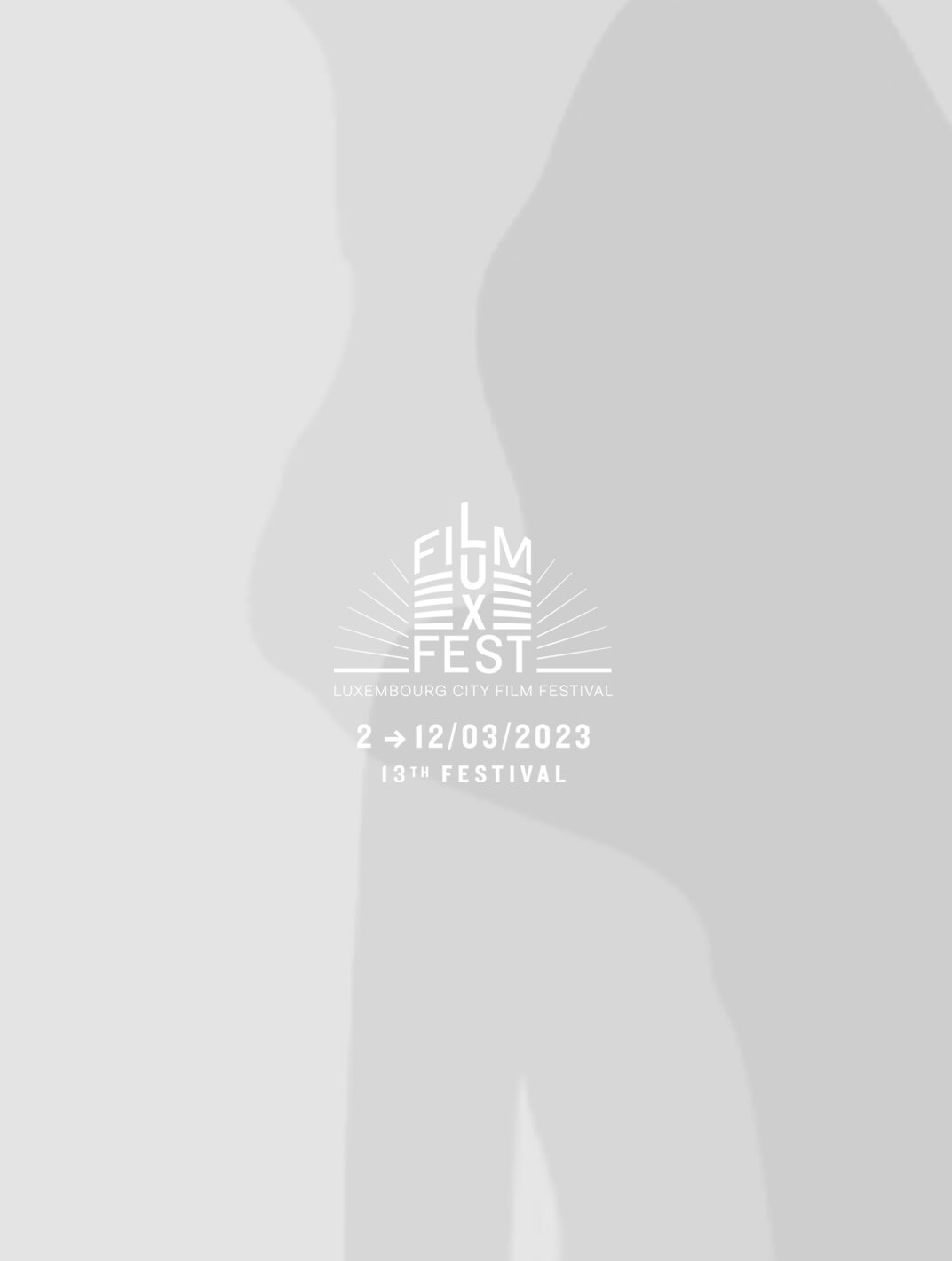 Lukas Grevis (1998, Esch-sur-Alzette) is a writer & director from Luxembourg.
His focus lies on narrative films and music videos. He started working on film-sets in high school and also directing first funded short films (The Song of the Shells, Feierblumm Produtions). His student films Dream Dancer (2019) and Two Figures at a River (2020), which he created during his studies at the Sarajevo Film Academy were both selected at the Sarajevo Film Festival. He since directed multiple short films (One Day Longer / Greece / 2020, Defining Leift / Lux. / 2020) and directed numerous music videos for Luxembourgish singers/bands (LeVibe / 2020 – 2021, Hannah Ida / 2019, Lara Grogan / 2022). The first season of his anthology series The Inside of the Outsider is currently being released. A second season is already scheduled for production in February 2023.
Filmographie
The Inside of the Outsider: Season 1 (Web série)

2022

LeVibe: One Day / Eudaemonia / Fata (Music Video)

2020

Two Figures at a River (court-métrage)

2019