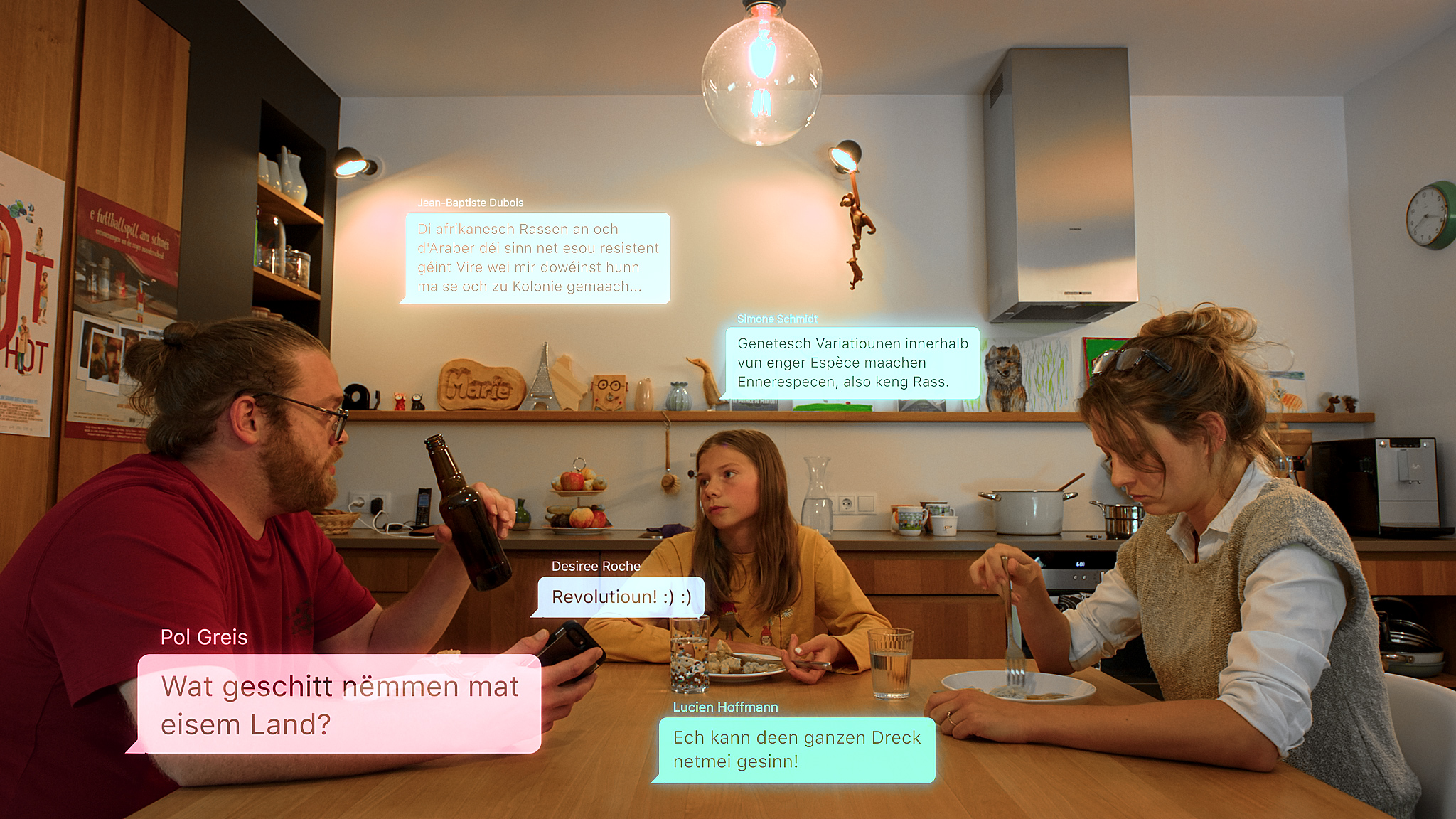 The Inside of the outsider : Carlo
Synopsis
Carlo has a family, a job, a house. Carlo likes to write comments on the Internet. Carlo is a
very normal man… The film is part of the Luxembourgish anthology "The Inside of the Outsider" about radicalisation.
Screenplay
Cinematographer
Sound
Production
Trailer and photos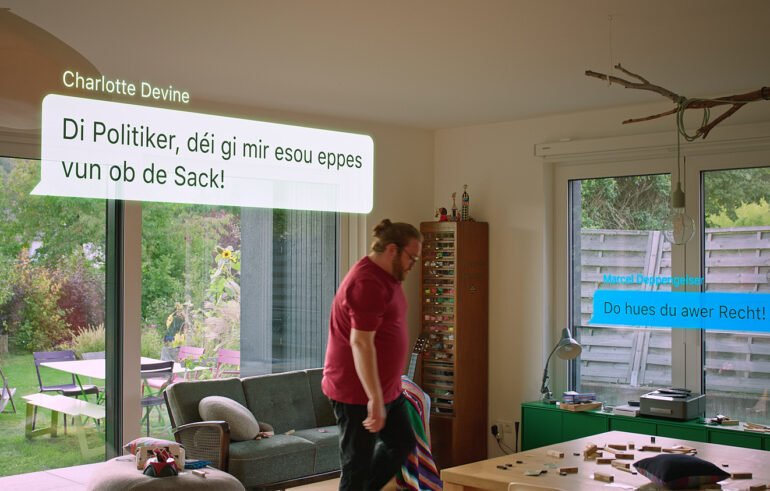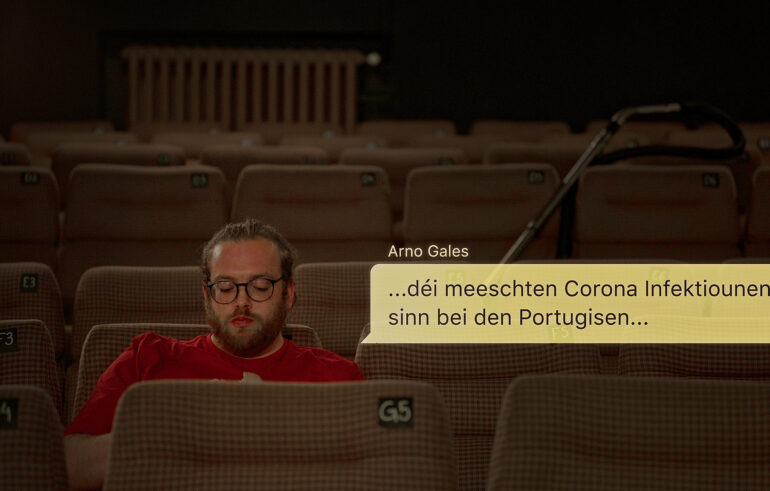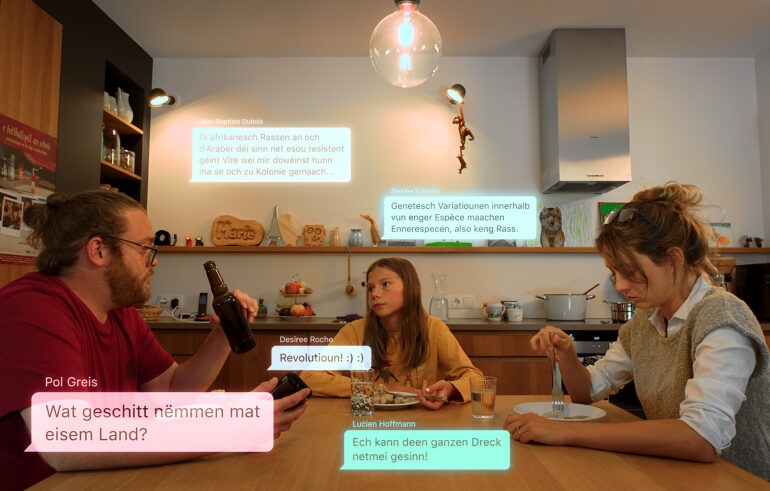 Lukas Grevis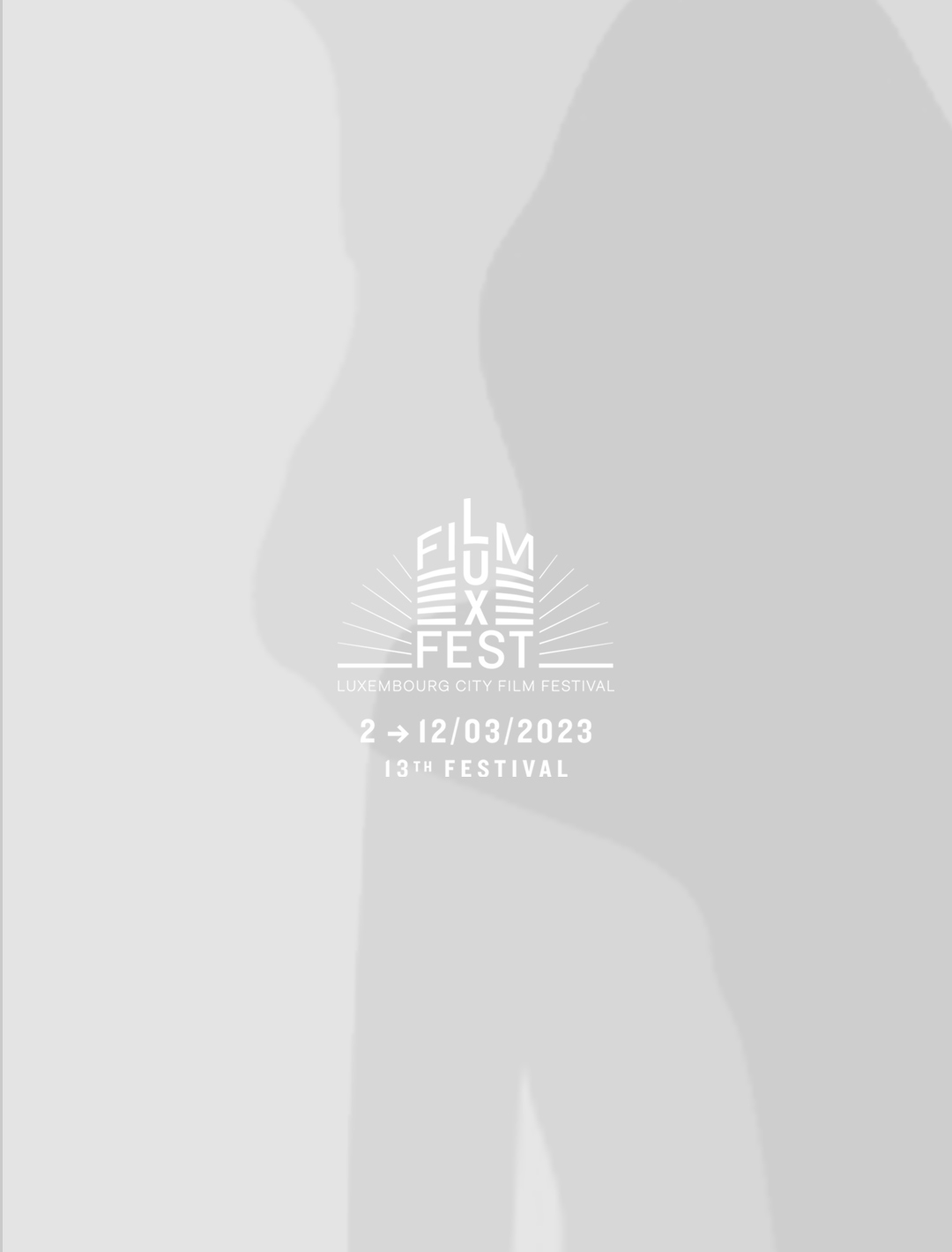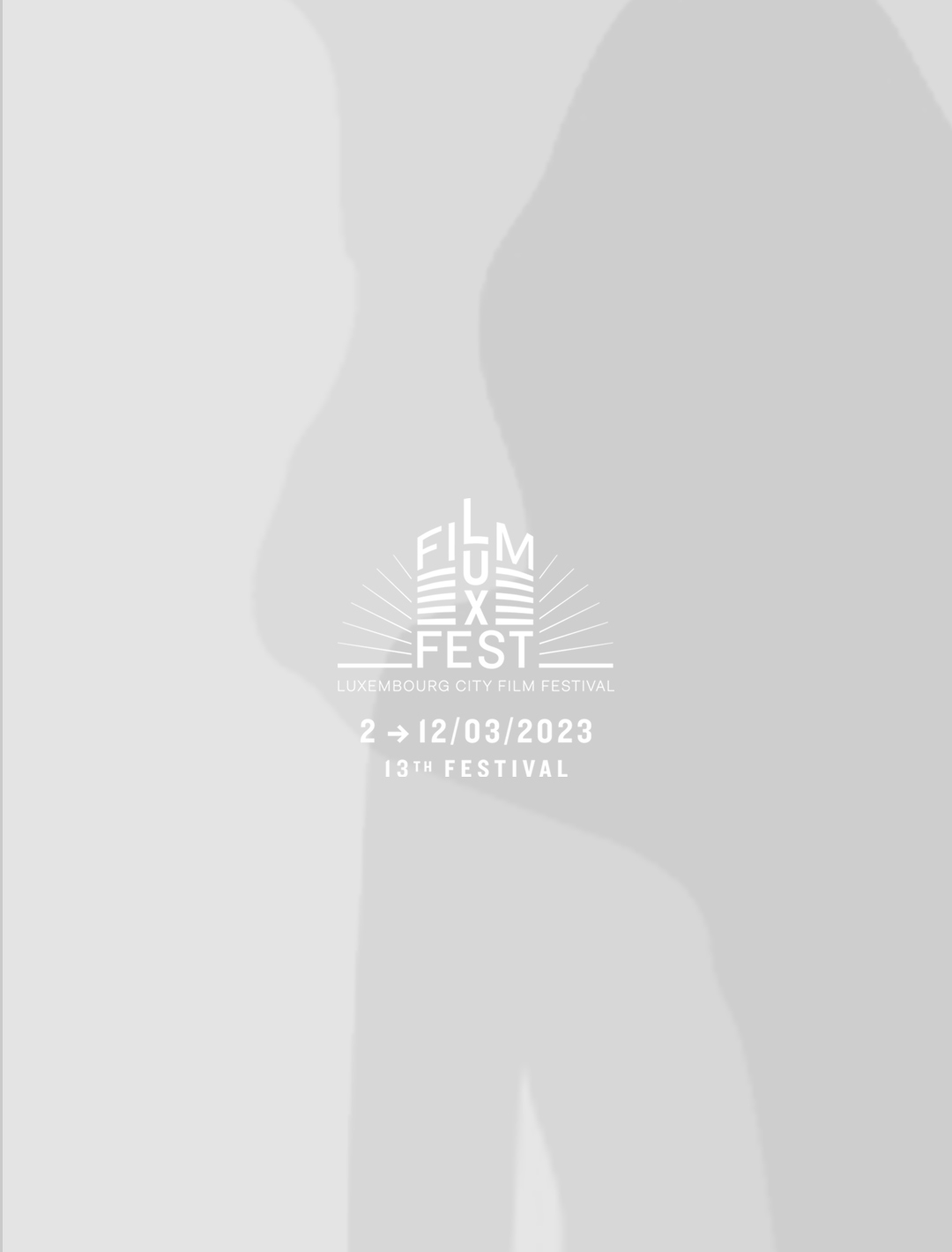 Lukas Grevis (1998, Esch-sur-Alzette) is a writer & director from Luxembourg.
His focus lies on narrative films and music videos. He started working on film-sets in high school and also directing first funded short films (The Song of the Shells, Feierblumm Produtions). His student films Dream Dancer (2019) and Two Figures at a River (2020), which he created during his studies at the Sarajevo Film Academy were both selected at the Sarajevo Film Festival. He since directed multiple short films (One Day Longer / Greece / 2020, Defining Leift / Lux. / 2020) and directed numerous music videos for Luxembourgish singers/bands (LeVibe / 2020 – 2021, Hannah Ida / 2019, Lara Grogan / 2022). The first season of his anthology series The Inside of the Outsider is currently being released. A second season is already scheduled for production in February 2023.
Filmography
The Inside of the Outsider: Season 1 (Web series)

2022

LeVibe: One Day / Eudaemonia / Fata (Music Video)

2020

Two Figures at a River (short)

2019