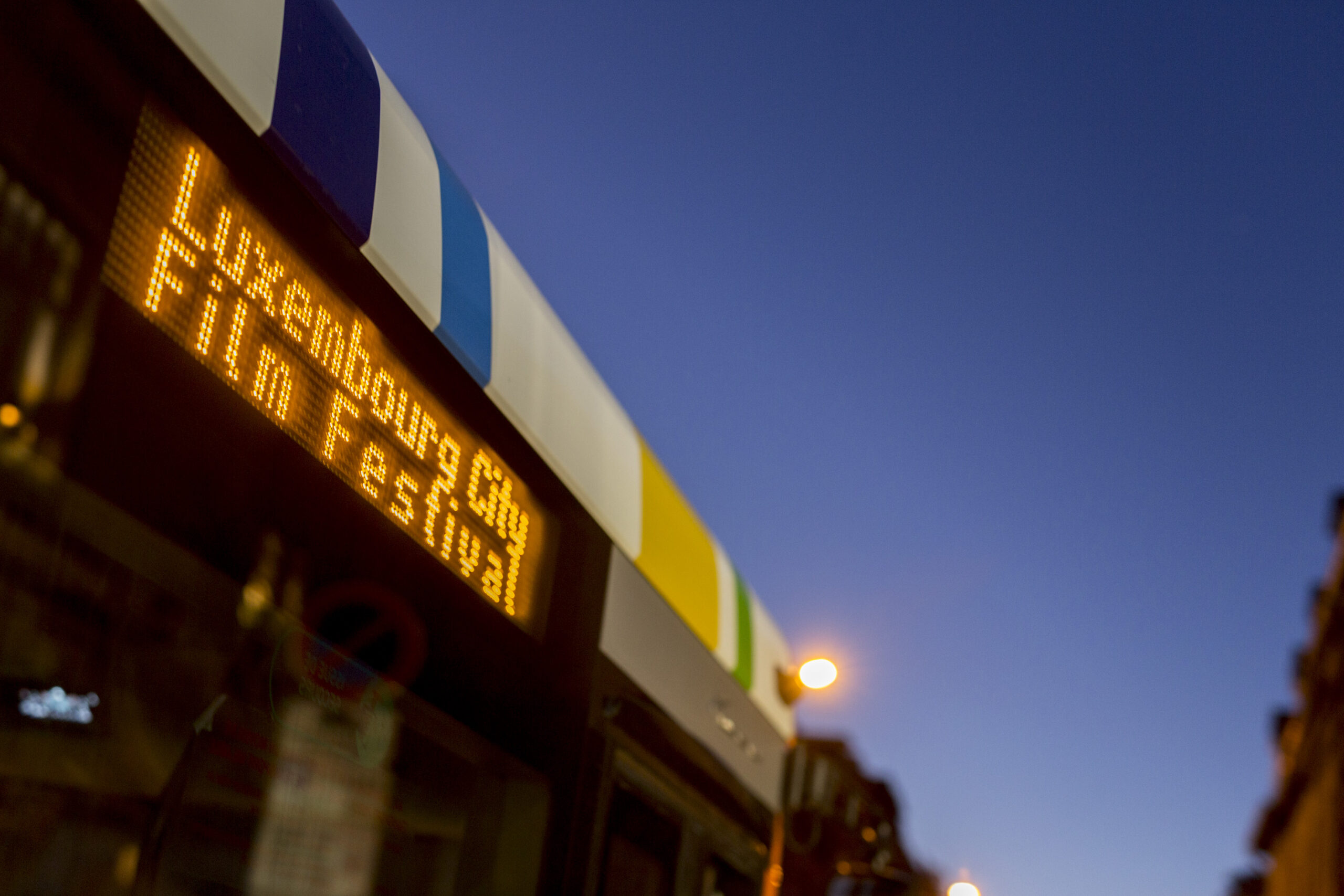 Luxembourg City Film Festival
11b, Place du Théâtre
L-2613 Luxembourg
T +352 28 22 93
Monday – Friday, 9:00 am – 6:00 pm
info@luxfilmfest.lu
www.luxfilmfest.lu
---
YOUNG AUDIENCES
For further information about the programme, the films and workshops, please contact: register@luxfilmfest.lu
---
PRESS
---
TICKETS
PRICES
Ticket Films
9,50€* Ticket
except special events
7€ – Discount
1,50 € Kulturpass
Festival PASS
50€ for 10 tickets
Workshops
Free entrance (unless otherwise specified)
registration mandatory: register@luxfilmfest.lu
Casino Luxembourg – Forum d'art contemporain & Cercle Cité
Free entrance (unless otherwise specified)
POINTS OF SALE
From 10/02/2023 to 12/03/2023
Kinepolis Kirchberg :  45, Avenue J.F. Kennedy L-1855 Luxembourg
From 03/03/2023, at the box offices of the Festival's partners cinemas and via tickets collection terminals in Kinepolis Kirchberg and Ciné Utopia. Please note that the cash desk is open only one hour before each screening.
From 03/03/2023 to 12/03/2023 – 1 hour before screenings
Ciné Utopia : 16, Avenue de la Faïencerie, L-1510 Luxembourg
Cinémathèque de la Ville de Luxembourg : 17, Place du Théâtre, L-2613 Luxembourg
Kinepolis Kirchberg : 45, Avenue John F. Kennedy, L-1855 Luxembourg
ONLINE TICKETS
Tickets are available online, with or without Pass: 10/02 → 12/03/2022
Avoid queuing in the cinemas!
---
SCREENING LOCATIONS
Ciné Utopia: 16, Avenue de la Faïencerie, L-1510 Luxembourg
Cinémathèque de la Ville de Luxembourg: 17, Place du Théâtre, L-2613 Luxembourg
Kinepolis Kirchberg: 45, Avenue John F. Kennedy, L-1855 Luxembourg
Musée Draï Eechelen : 5 Park Drai Eechelen, 1499 Luxembourg
Les Rotondes : 3 Place des Rotondes, 2448 Luxembourg
Centre National de l'Audiovisuel : 1 B Rue du Centenaire, 3475 Dudelange
neimënster : Centre Culturel de Rencontre Abbaye de Neumünster, 28 Rue Münster, 2160 Luxembourg
Casino Luxembourg – Forum d'art contemporain : 41 Rue Notre Dame, 2240 Luxembourg
Mudam Luxembourg – Musée d'Art Moderne Grand-Duc Jean : 3 Park Drai Eechelen, 1499 Luxembourg